I'm now taking a lot more time to get things done, and reading more slowly. Theology matters. We may be silenced — the rules over here are fairly draconian and hate speech regulation, akin to Aussie, is just around the corner — but there will be a restoration. The times after this will glorify God in a way this time of progressive idiocy[1] has not.
Instead of big-butt useless churches like yours, Wally, we'll have real-deal Christians showing the world by personal example what it means to follow Christ the True. Probably by dying in the Coliseum for its entertainment and risking plague to defend the innocent.

Gunner Q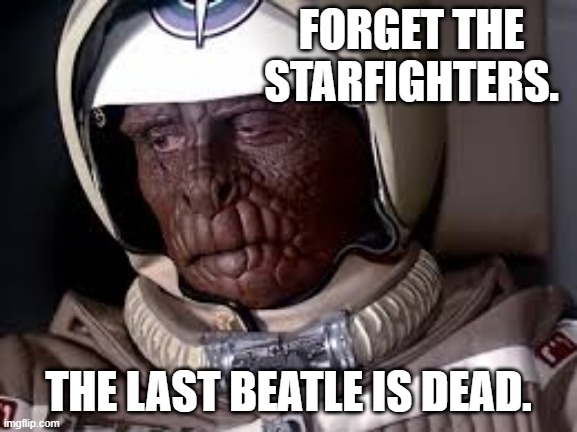 The church will grow. We will do good. We will understand the scriptures without credentials. The academics will be silenced, be confused, because the glory of God will be greater than the glosses and commentaries they write which limit God to their understanding.
But to be fruitful we have to be prepared to change the way we are doing things[2]. Broad hint: the ways of pre-modern generations are generally wiser, for they knew that their lives could be shorted by war, plague and accidents. A broken bone is now an inconvenience, until the Victorian age it was frequently lethal.
8 But you, O mountains of Israel, you will put forth your branches and bear your fruit for My people Israel; for they will soon come. 9 For, behold, I am for you, and I will turn to you, and you will be cultivated and sown. 10 I will multiply men on you, all the house of Israel, all of it; and the cities will be inhabited and the waste places will be rebuilt. 11 I will multiply on you man and beast; and they will increase and be fruitful; and I will cause you to be inhabited as you were formerly and will treat you better than at the first. Thus you will know that I am the Lord. 12 Yes, I will cause men—My people Israel—to walk on you and possess you, so that you will become their inheritance and never again bereave them of children.'

13 "Thus says the Lord God, 'Because they say to you, "You are a devourer of men and have bereaved your nation of children," 14 therefore you will no longer devour men and no longer bereave your nation of children,' declares the Lord God. 15 "I will not let you hear insults from the nations anymore, nor will you bear disgrace from the peoples any longer, nor will you cause your nation to stumble any longer," declares the Lord God.'"

Luke 24:44-53

44 Now He said to them, "These are My words which I spoke to you while I was still with you, that all things which are written about Me in the Law of Moses and the Prophets and the Psalms must be fulfilled." 45 Then He opened their minds to understand the Scriptures, 46 and He said to them, "Thus it is written, that the Christ would suffer and rise again from the dead the third day, 47 and that repentance for forgiveness of sins would be proclaimed in His name to all the nations, beginning from Jerusalem. 48 You are witnesses of these things. 49 And behold, I am sending forth the promise of My Father upon you; but you are to stay in the city until you are clothed with power from on high."

50 And He led them out as far as Bethany, and He lifted up His hands and blessed them. 51 While He was blessing them, He parted from them and was carried up into heaven. 52 And they, after worshiping Him, returned to Jerusalem with great joy, 53 and were continually in the temple praising God.

NASB
We cannot be in the temple for it is shut. But we need not despair. The gospel will be re-proclaimed to all nations, for some have forgotten it. Ignore the doomers and the disaster mongers. We are having a reset, yes, and it will be painful. But God remains and this time, too will pass.
False prophets do this sort of thing: it is a thin theology and thinner exegesis which excises a scripture from its context and proclaims it as the word of the Lord to all people at any particular time. And it is crass journalism and gratuitous fearmongering which proclaims the "End of freedom", when we know that this crisis shall pass, as all crises do. There will be suffering and grieving and wailing and gnashing of teeth, but if you look a little closer and listen more intently, you will see kindness and hear words of comfort. There is love: there is a hope and a future, and they are glorious.

So don't go on Facebook for prophetic words, and don't seek truth from newspaper headlines. The Spirit of God is alive and well within you, and truth is to be found in the inspired word of God. The world can be healed: death is not the end. God breathes in a world of believers: we live, and we shall live.

Archbishop Cramner
Pray for each other. Keep safe. And know that there will be a restoration, which, if the Spirit guides us, will be more healthier than the shattered church left by the social justice warriors and those who listened to the progressive elite.
I was going to say degeneration, but the current preachers of the narrative are far to stupid to be that deliberate.
This will not be led by a bunch of mass media types, nor by the 1968ers. We are in lockdown and usual or modern seeker services ain't going to happen. We can't even home group. But we can network… and we are networking. We are going virtual. I think we are going leaderless, so that when the oppression of the worldly happens and if they arrest us (Gunner Q's comment has historic precedents) nothing really changes