Well, another week. The aim this week is to get stuff done, and avoid the news. Because of the lies. The lies are so stupid, they hurt.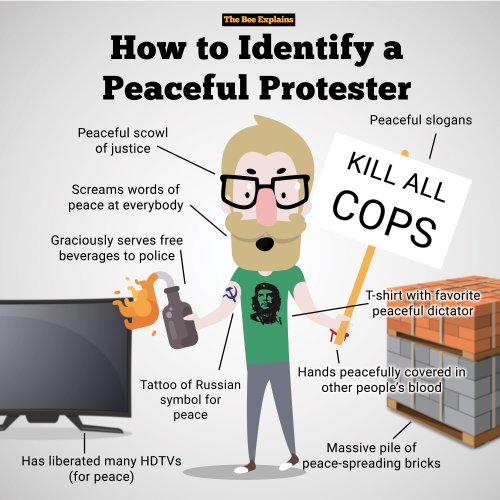 The 2020 election
Newshub is not state run. But it is biased. And their editorial on the poll results looks like this.
The National Party is in full blown self-destruct mode and Judith Collins has failed to steady the ship – in fact, she's sinking it to its lowest, darkest depths yet in for our latest Newshub-Reid Research Poll.

These numbers are going to shift the election into hyper drive.

Prime Minister Jacinda Ardern celebrated her 40th birthday on Sunday, but 40 is not the number she'll be focussed on – our poll has Labour on 60.9 percent up 4.4 points, the highest it's ever been in our polling history.

From birthday bash to pity party, over in National there will be tears. The party gets just 25.1 percent, down 5.5 points. They used to think the 30s were bad.

The Greens are holding on by a whisker at 5.7 percent up 0.2 points – they'll just be happy they're over the 5 percent threshold to get into Parliament.

There is no such luck for Winston Peters – he's still bleeding votes on 2 percent down 0.7 points. It's New Zealand First's lowest result in a decade.

Adding insult to injury – following their all-out brawl – ACT has overtaken New Zealand First for the first time in our poll. ACT leader David Seymour has knocked Peters out of third place on 3.3 percent, up 1.5 points.
It is worth noting their methodology.
The latest Newshub-Reid Research Poll was conducted between 16-24 July 2020. One thousand people were surveyed, 700 by telephone including both landlines and mobiles and 300 by internet panel.
The above is taken from wikipedia, and gives you the plot of poll results from the five polling companies. The thing to look at is the scatter: this poll is an outlier. Ignore the trendline, because it is driven by events from last month. This is not that much of a rogue poll, but it is on tbe bleeding edge of credibility, and…
.. National's new leader has just started. At this time lat electoral cycle, Labour was sitting oat 25% and not in rogue polls. Nonetheless, Farrar, who knows his stuff comments:
Newshub have released a Reid Research poll which shows Labour 36% ahead of National.

Now Reid Research is a very good polling company, but even the best polling company will get results outside the normal margin of error. When you say there is 95% confidence that the poll results are within 3% of the actual, that means there is a 5% chance they are not (putting aside non sampling errors).

I do not believe this poll is even close to reflecting the actual situation. There is no way there is a 36% gap between the parties. The numerous polls I have seen and done have it way way closer.

David Farrar, Pollster
The press doubled down on this. Hard.
Collins has now officially declared the campaign "dirty".

"I would have thought that the bullying of William Wood, our candidate in Palmerston North, has been very nasty and dirty," she told reporters on Wednesday.

She was referring to fallout from a photo surfacing of 18-year-old Wood four years ago when he was 14 appearing to impersonate German dictator Adolf Hitler.

"I thought it was a shocking attack on a young man," Collins said.

The vast majority of voters do not want a filthy campaign.

The latest Newshub-Reid Research poll asked, on a scale of one to five where one is squeaky clean and five is really dirty, what sort of campaign you want to see.

Overwhelmingly Kiwis said they want it clean.

Taking out those in the middle and those who don't know, 80.5 percent of Kiwis want a clean campaign while 7.1 percent want it dirty.

The Prime Minister told Newshub it's up to politicians to make sure standards don't slip.

"It's our job to make sure we keep politics really focused and keep politics really clean."

There is a litany of unfounded rumours doing the rounds about politicians – more pervasive and pernicious than ever, thanks to social media.

"False rumours circulate around politics and have done for a number of years; unfortunately at election time they particularly spike," Ardern said.

Collins told Newshub she's just as familiar with rumours.

"I've been around in politics long enough to know that most of what we hear in terms of gossip is wrong."

Prime Ministers tend to be the butt of scuttlebutt. Former Prime Minister John Key was targeted and his predecessor Helen Clark before him – and now it's Ardern
Note that this is the same poll, and the feedback is that they have used push polling techniques. One of their questions is is the current PM is the saviour of the country. Cam is trenchant, and he's not that great a fan of Farrar. Tova is the chipmunk Newshub uses as their political officer, and her animus against the Tories means no one watches their news and I archive their articles before they are retrospectively edited.
Someone is acting rather defensively. At the end of the piece on their word soup for Judith Collins was tacked on an aside about National's internal polling:

"Several National MPs have leaked to us after their caucus meeting on Tuesday morning, and indeed, their internal polling is very different from our much more comprehensive public poll – National is on 36 or 37 percent depending on the polling period, while Labour is on 47 percent.

Some MPs I spoke to are treating those numbers with "a high level of scepticism"."

Are these leakers retarded? Is Tova as well?

What's the bet "a number of MP's leaking" means Paula Bennett?

Or Tova's "our much more comprehensive public poll". Talk about blowing your own grotty trumpet. But it looks like they are going to die on that particular flagpole. Here's hoping the next poll shows an alarming swing that makes Tova O'Brien choke on her teeth.

The National Party caucus were briefed on the numbers by David Farrar, in full. Something they've never experienced under John Key, Bill English, Simon Bridges or Todd Muller.

And yet they have the temerity to say they view them with scepticism. Are they stupid?

David Farrar is New Zealand's best pollster. If he says those numbers are right, they are right. Yet these morons are sceptical?
The next public poll is out today: Game on.