It looks like the first lockdown hit NZ hard. From the Ministry of Social Development: April (in lockdown) had the highest increase in people on the dole ever (We did not have the dole during the great depression). This was during a time when employers received grants to maintain jobs for their workers.
The proportion of the working age population aged 18-64 years receiving a main benefit in June 2020 was 11.8%, and is forecast to peak at about 16.2% in January 2021. This compares with peak annualised rates observed in earlier shocks, including the Global Financial Crisis (12.4%), the Asian Crisis (15.8%), and the early 1990's downturn (16.1%).
The proportion of the working age population aged 18-64 years receiving an unemployment-related benefit in June 2020 was 4.1% and is expected to peak at about 8.1%. This compares with peak annualised rates of unemployment-related benefits observed in earlier shocks, such as the Global Financial Crisis (2.6%), the Asian crises (6.6%), and the early 90s downturn (7.9%).
The peak of the Depression, in the early 1930s, occurred prior to the introduction of the Unemployment Benefit in 1938. However, around 6.6% of the working age population were unemployed but recruited into government subsidised work programmes or received a government allowance without participating in these programmes (mostly because sufficient schemes could not be implemented, due to cost). It is important to note that women were not included in these figures and this figure does not take account of the high rates of underemployment (estimated to be about 20.7% of the working age population in 1933).
It is too soon to say with any certainty what the peak rate of main benefit receipt will be post-COVID-19, but the rate of change in benefit numbers observed in April 2020 (11.7% increase) is unprecedented in modern history. This increase corresponded with the strict Alert Level 4 restrictions and significant reductions in global demand. During this period there was the highest percentage change in main benefit numbers, month-on-month, in the twenty-four years for which monthly benefit data is available, noting that this period includes the GFC and the Asian crisis. This rate slowed significantly in May (1.7% increase) and June (0.4% increase) 2020.
For what it is worth, these are the current numbers. taken from the Ministry of Health
As at 9.00 am, 1 September 2020
Total Change in last 24 hours
Number of confirmed cases in New Zealand 1,401 14
Number of probable cases 351 0
Number of confirmed and probable cases 1,752 14
Number of recovered cases 1,598 13
Number of deaths 22 0
Number of active cases 132 1
Number of cases currently in hospital 10 -1

As at 9.00 am, 2 September 2020
Total Change in last 24 hours
Number of confirmed cases in New Zealand 1,406 5
Number of probable cases 351 0
Number of confirmed and probable cases 1,757 5
Number of recovered cases 1,606 8
Number of deaths 22 0
Number of active cases 129 -3
Number of cases currently in hospital 7 -3
Our chief racism promoter pipes in. This is one of the reasons that there is no longer a team of 5 million.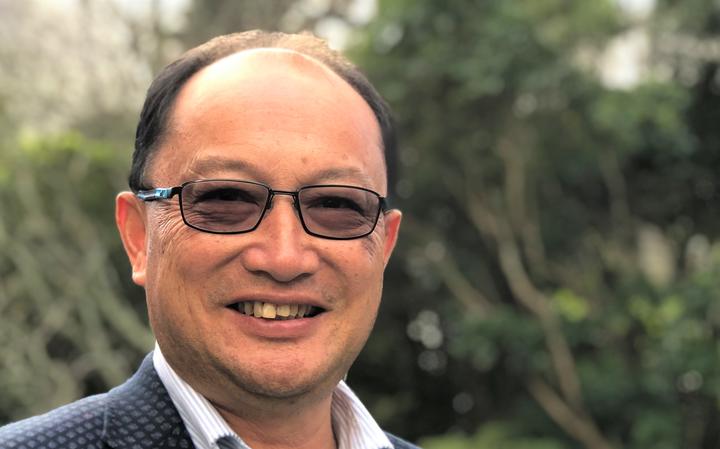 I would have hoped that the team of five million would do their best to avoid conflating Covid-19 with racist stereotypes about South Auckland and the Pacific community.

Instead, we were inundated with stereotypical and classist tropes about South Auckland. Within hours, media stories confirmed that the positive-testing family were 'Pasifika,' leading to racist and xenophobic comments about all Pacific people, just like comments directed at Chinese and Asian communities earlier this year.

Within days a racist and harmful conspiracy theory was shared and circulated widely. The theory has been disproved, but not before the damage was done. It was laced with racist innuendo based on ethnic stereotypes, fuelling a mob mentality on social media and 'confirming' people's secret racial prejudices.

The speed with which these racist lies were accepted by so many shows how ingrained and harmful the stereotypes are, and the influential roles that social media giants, other media, journalists and politicians play in modern-day race relations.

There is a power imbalance in who gets stereotyped and those doing the stereotyping. This is why Pacific academic Emmaline Pickering-Martin called out the racial privilege of the person who started the conspiracy and the platform he was given to explain himself.

And while the first wave of Covid-19 affected mainly Pākehā, as a group, they escaped vilification or blame for the outbreak. This should be the case for anyone who contracts Covid-19, but unfortunately skin colour has been a factor in assigning stereotypes to this new cluster, and the spread of rumours.

Many people contact me who are concerned about ethnic and racist stereotypes. Not all stereotypes are underpinned by malicious intent, but without context, they almost always cause harm.

Meng Foon, Race Relations Commissioner, Radio NZ
For Adam, it looks like Australia as a whole has been spared up to June, though it is in recession. It's worth noting that the Australian lockdowns happened later and are more stringent than in New Zealand.
The Australian economy has posted its biggest contraction on record, after household spending and business investment fell sharply because of Covid-19. For the three months ended in June, gross domestic product (GDP) – the broad measure of economic growth – fell 7 percent on the previous quarter.

Annual growth shrank by 6.3 percent, sending the Australian economy into its first recession in nearly 30 years.Spending on services fell sharply and there was a marked fall in employment.

However, the fall is well below that of other developed economies, such as the US, Britain and Europe, where quarterly growth contracted between 10 and 20 percent. Figures for New Zealand's GDP for the second quarter are due in two weeks – and a fall of as much as 16 percent is expected.
Tony Abbott, as usual, says something sensible. The current social media are now attached to their fainting couches and safe spaces.
Speaking in London to the UK think tank Policy Exchange, Mr Abbott said the media had spread "virus hysteria" and people should be allowed to make their own decisions.

"From a health perspective, this pandemic has been serious. From an economic perspective, it's been disastrous," he said.

"But I suspect that it's from an overall wellbeing perspective that it will turn out worst of all. Because this is what happens when for much more than a mere moment, we let fear of falling sick stop us from being fully alive.

"Now that each one of us has had six months to consider this pandemic, and to make our own judgements about it, surely it's time to relax the rules so that individuals can take more personal responsibility and make more of their own decisions about the risks they're prepared to run."

…

Mr Abbott argued governments had shifted from trying to flatten the curve to achieving zero community transmission, a move he said had been justified by following the medical advice of "unaccountable experts."

He also said some officials were trapped in "crisis mode" longer than they needed to be, because it boosted their public standing, and accused Victorian Premier Daniel Andrews of wanting to extend a "health dictatorship" by pushing for an extension of state of emergency powers.

"There is absolutely no doubt that we had got to the stage in Australia of virtually zero community transmission, until the extraordinary ineptitude of the Victorian Government in the management of its hotel quarantine system produced what has been the biggest outbreak in Australia so far, responded to with the most severe lockdown tried anywhere in the world outside of Wuhan itself," he added.
Abbott was taught well. He understands the old virtues of humility and prudence. So should we all. But that is not the way current governments roll — and in NZ, the ongoing promotion of fear is going to lead to anger. We don't need to be told to be kind every day. we need to be allowed to live a life and take some risks.