Mixed Money Stupidity.
The minimum wage over here goes up to 20 an hour. For a 40 hour week that is $800 a week before tax; over 50 weeks that is 40 000 a year. A fair chunk of that will go in taxes: there is a 15% Goods and Services Tax on everything in NZ. This is by regulation, and there are concerns that this will drive more business into the wall.
National's Social Development spokesperson Louise Upston says there are more than 200,000 people on Jobseeker, which is almost 80,000 more people desperate for a job today than when Labour came into office. "Knowing the minimum wage has gone up will be little comfort to the thousands of Kiwis who will be locked out of the workforce as more small businesses are forced to close their doors. "After struggling through the toughest year in living memory and doing whatever they could to keep their workers employed, this cost increase imposed from Wellington is a slap in the face for small businesses. "With one in every eight New Zealanders on a benefit, sacrificing small businesses in an attempt to look kind is not going to help bring that number down."If the Government was serious about protecting jobs, it would have postponed its increase to the minimum wage."
I want to ensure that all my kids have jobs, or a viable business. But pushing minimum wages up right now is idiotic: we are in a depression. And the government is still under pressure around their rental policy.
Pressure has been mounting on the Government, following its housing announcement last week, when it comes to the issue of rents.
Infometrics senior economist Brad Olsen told TVNZ last week that he expected rents to go up – ASB's chief economist Nick Tuffley told Newshub "you are more likely than not to see rents going up faster than what they already have been".
Questioned on capping rent increases, Ardern said the Government had "no further plans" around the issue of rent.
She said there had been a lot of speculation about this – but that is all "speculative".
In terms of rent, Ardern said price increases had not mirrored house prices rises – it had been closer to wage increases.
But she would not provide a single number when it came to what level of growth she would be happy with.
This morning, an email accidentally sent to Stuff by the Government's media team revealed a concern that there was a perception that the housing policy will raise rents.
Ardern's chief press secretary, Andrew Campbell, asked his staff to put together a list of quotes from economists that could be used to "[argue] against the assumption rents will go up".
In addition to this, both Act and National are both worried after Finance Minister Grant Robertson refused to rule out rent control measures.
"We'll keep an eye on that," he told the Nation.
I expect that the rents will increase. Because the expenses you are facing — loss of tax rebate on interest for money, more rights for tenants, and more compliance costs — are increasing. You need to claw back the expenses.
New York Micromanagement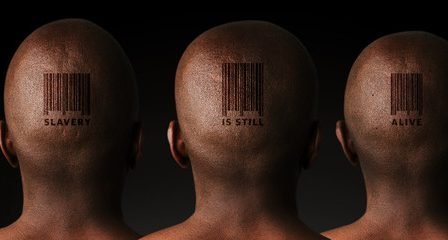 We have our COVID tracker here, but this is easily dealt with. Leave your smartphone at home. So in New York you have passports that limit what businesses you can go into.
New York state has begun the process of tracking and tracing each and every person in the state and making sure they get whatever vaccine the ruling class comes up with. Soon, all those residing in New York will have to have the Excelsior Pass, a card that proves you have taken a Covid-19 vaccine or have a recent negative test in order to enter events and businesses.
"Similar to a mobile airline boarding pass, individuals will be able to either print out their pass or store it on their smartphones using the Excelsior Pass Wallet app," the press release announcing the 'passports' read.
Businesses and venues will be able to scan a unique code for each passport and see the Covid-19 history of the person in front of them. The app will reportedly not show detailed medical history, but rather just a simple message that you are or are not vaccinated, or have or have not been recently tested.
But this is a depression, and if you can pay for people to work they will game the system so that they will get the business. This will fail. Or the American Exodus will pick up pace.
Boomers going to Kaboom.
This made me smile. If you move somewhere else (cheaper) to retire you better (a) have no kids, because you should be helping them (b) check the cost of living and (c) if you don't have enough assets to live on, ensure that your pension is cross credited in the new place. For me, that means I'll either end up in NZ or Canada because that is where the kids are. Of those, I have a pension in NZ, and NZ is cheaper to live in.
But France is more expensive than Canada, and there is no portability of pensions. So a woman moving there and realizing she did not have enough money made me smile.
I decided to check out this author and see how she rates. When I hear of an author selling everything and moving to France to continue her stellar writing career, my first assumption would be that she has somewhat of a track record. A back catalogue, if you will, to keep her in French red wine and baguettes. Well, I think that my millions of readers will be shocked, truly shocked, at the news that this woman has a single book to her name.
Now, yours truly has two books to his name, but the money that I make from the sales of my two blockbusters is barely enough to keep up with my underwear payments. So moving to France on those proceeds would be somewhat foolhardy, if you know what I mean and I think you do. Yet, it turns out that her one and only book is rated at 7,581,863 in Books on Amazon at the time of writing. Now my main book fluctuates between say 3,000,000 and 100,000 on that list depending on the winds of fortune. Based on those numbers I will confidently predict that she is selling around 4 books per month. Good luck with that.
And keep in mind, this is 6 days after she has had a major article written about her on the ABC. But that ABC is an Australian media outlet so maybe it would better to check her numbers on Amazon Australia, to be fair and all.
Note to the generation Jones (Late Boomers). Yes, we had punk music and had to put up with older brothers dealing with Woodstock, or far worse. "with it " teachers. But you need to do the following now:
1. Dowinsize your house and get mortgage free. If you are mortgage free, downsize anyway and get moar cash in the emergecy fund.
2. Keep on working. Retirement is bad for you.
3. Get weights, keep strong or if you can't do this alone then join an gym. You need to be able to chase the Grandkids around and teach them how to tackle, fish, and manage themselves in the bush.
4. Stay near your kids. Help them get ahead, or set up a trust so that everyone gets ahead.
5. Keep analogue copies of the important movies, music, and books. Choose the ones that have stood the test of time.
6. Don't move to a pretty country where you don't have an income. Move somewhere cheap where you still have an income.
Your older brothers and those bloody hippies are a warning. Don't do what they do. Do the opposite.