This one will do to start the week off. it is a photo of all the Green MPs — there are 10 of them, and these are the 10 people lifted out of poverty by that party.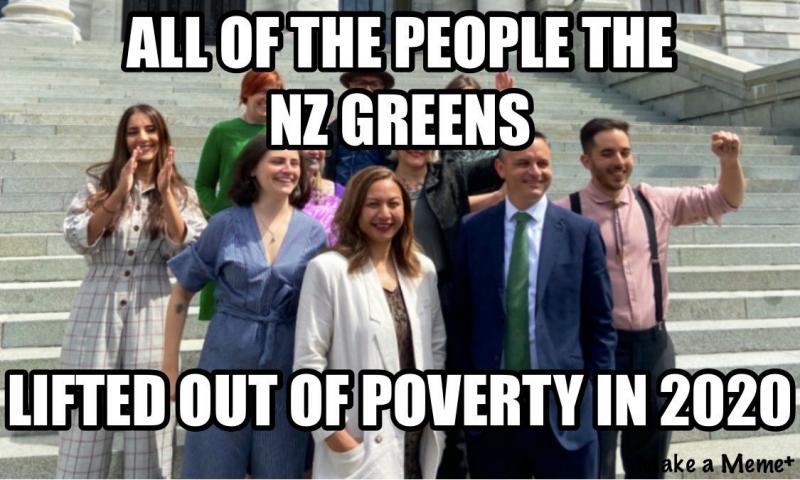 The WIlder memes.
John WIlder has a lot of memes. These are the ones that made me smile this week.
Recycled, because.
Masks, Masks Masks.
And other ways to subvert.
Dogs