Yes, we have had a week off. During which we have had a few conversations, considered our budget, and made plans for the future. Our assumptions are that there will no welfare state left, and that some of the family need support. We have a plan, written down.
If you don't plan backwards from the goal you will fail. You need to keep the goal in mind, and then work towards it.
Farmland does not go out of style.
Yes, there is a bubble of everything, but farmland has a great virtue. It can feed you. That can include a backyard. Have a backyard at least.
The solution, of course, is to own actual land. Bill Gates and the other members of the Oligarch Class certainly have figured that out as well. Bill recently bought 242,000 acres – enough to hold nearly 1.8 billion people by Mumbai-slum levels of packing 'em in.

Although Mr. Gates is recently become exposed as über-creepy, no one accuses him of being stupid, except for the time when Melinda Gates told him, "Bill, this marriage isn't working." Bill responded, "Well, let's get divorced, remarry, and see if that doesn't clear up the problems."

The land rush is on. Generally, these booms are followed by busts. But when one of the things that is likely going to go bust is the currency itself, well, a small fluctuation in land prices doesn't seem to matter much. It must be a good deal, too. Nearly half the land in Scotland is owned by just 432 people.
Land is not an apartment or a condo. It is something you have dirt you can garden.
The problem is that most farms in NZ are valued in the millions, and the farmers who run them owe much of that to the bank. With interest rates being low, house prices are high, very high. Which is why we are telling our kids wait two to three years before buying a place. The current housing correction is coming. Rural land will again be worth a multiple of the cashflow, and Kea recalls vineyards going for below the cost of establishing them after the last global financial crisis. We are in another one.
Nice, but when you turn an asset class into a casino of speculators and financiers playing with Fed-spewed "free money," you're not dealing with shelter, you're dealing with gambling chips. You'll notice that the Federal Reserve's massive manipulation–oops, sorry, intervention– in response to the Asian-Contagion of 1997-1998 began inflating an unprecedented bubble in housing that rose to spectacular heights on the back of Fed policies (lowering interest rates, etc.) and institutionalized fraud on a global scale in the casino's subprime mortgage table. You may recall that 300 billion of designed-to-default subprime mortgage pools almost took down America's entire financial system and with that teetering, the entire global financial system ($100 trillion at the time).
This is a time to pray. God is living and active, and he will get us where we need to be.
Grain Shortage.
I emailed the original link to many people in my family, but from Peter Grant (who is getting to be a daily read.)
PSA for anyone who eats in the US or Canada. This year's wheat harvest is shaping up as dreadful. Durum, used for pasta and bread flour, looks to be the worst in at least 60 years. Soft White Winter wheat, used for pastry flour, and Hard Red Winter [all-purpose] are facing the worst harvests since the 1988 drought.
This is a good time to stock up and hoard, since the news is not widely known. Pasta keeps just about forever and a doubling in price is not inconceivable. Same with assorted flours if you bake at home, except flours should be stored in a freezer to prevent damage from Indian Meal Moth and other bugs. Bread also freezes quite well, and will do just fine for at least a year, probably two.
This is affecting people world wide, because the other grain growing regions in the world are… already sold. The price of groceries is increasing rapidly here.
Food costs have risen strongly on the back of a seasonal surge in fruit and vegetable prices.
Official numbers from Stats NZ showed overall food prices rose 1.4 percent in June on the month before, driven by a 15 percent rise in vegetables and fruit, the fastest monthly rise in four years.
Consumer prices manager Matthew Stansfield said winter usually pushed up prices of fruit and vegetables.
"However, we are seeing larger rises than usual for this time of the year and for a greater number of vegetables."
Notable rises were for tomatoes, cucumbers, lettuce, broccoli, and capsicums, which peaked at a record $24.16 a kilo.
Meat, groceries, restaurant and takeaway meals were also more expensive.
Petrol is also very expensive again. Stock up if you can: we avoid grains, and we were already buying cheaper cuts of meat.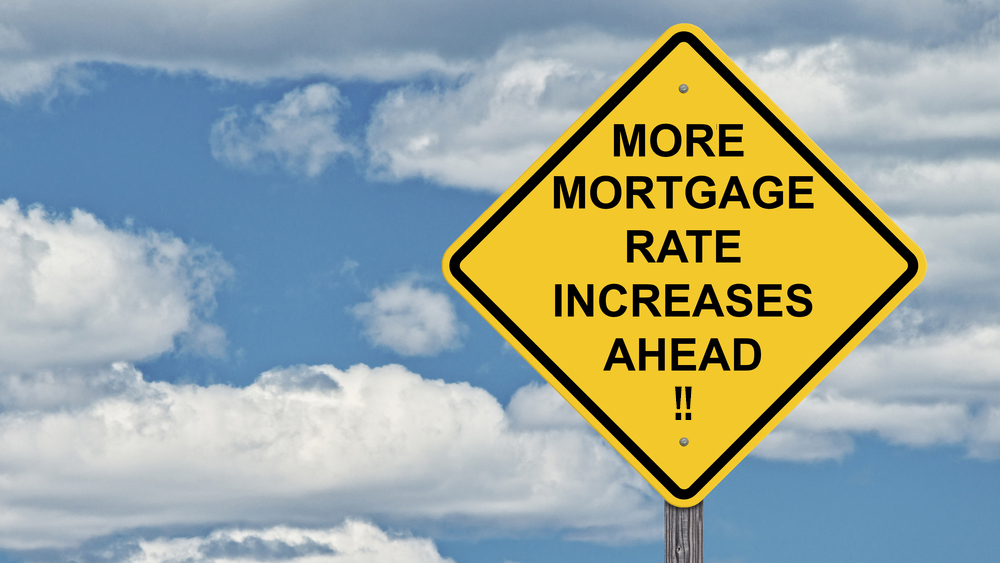 Interest rates are rising.
From Interest.co.nz, which is hopeful that there will be still deals to be done. I am less so. Kea tells me that the hardware shops are not selling paint: this is the time of year when people are fixing up houses to sell in spring. Not much of that is happening this cycle. Which is one reason that our renovation is moving along nicely: the tradesmen have little business.
First, Westpac signaled its rate rise last night, then BNZ raised rates and now ANZ has joined in with its own hikes of fixed home loan rates.
ANZ however has not raised their rates quite as much as ASB or BNZ, leaving their rate card under these key rivals.
The ANZ one year rate is up +31 bps to 2.50%. Their eighteen month rate is up +39 bps to 2.74%.
The new ANZ two year rate is 2.90% and a +31 bps rise, while their 3 year rate is now 3.24% and a +25 bps rise.
ANZ is New Zealand's largest home loan lender, and it has never really had much to offer borrowers in the four and five year region. They made no change to these longer rates, but that did take the difference to a slightly lower level when compared to ASB.
Westpac has also taken some lower rate settings than ASB at the long end.
Of course, as with any bank, you can probably negotiate better rates (lower than these carded rate levels), depending on the strength of your own financial position.
Kiwibank has yet to announce their changes. We would expect these sometime early next week if they don't come today. So the window of opportunity to grab bottom-of-the-cycle rates is very short now.
Most of these banks have also raised some term deposit rates at the same time.
Now that we are in a mid-Winter real estate season and sales volumes are falling away somewhat, now is a good time for bank pricing managers to push through rate increases. Even if they overdo it, it will allow them to offer 'specials' and 'discounts' when the Spring real estate season kicks off – in only about eight weeks from now.
If you are renting, sit still. Many people have maximized their mortgage, and increases in rates will drive them under. This will 'release' unrenovated houses, probably in 12 to 18 months, as their financial distress impeded the banks manufacture of profit.
If you have a mortgage, lock in as long a rate as you can. If you can't do that, downsize now. Do not wait. Get somewhere else, and have enough in your budget to eat.
UPDATE.
The official interest rate in NZ is 3.3%. Building a house costs 7.6% more than last year, and petrol prices are up 12%.
The low inflation period is over.